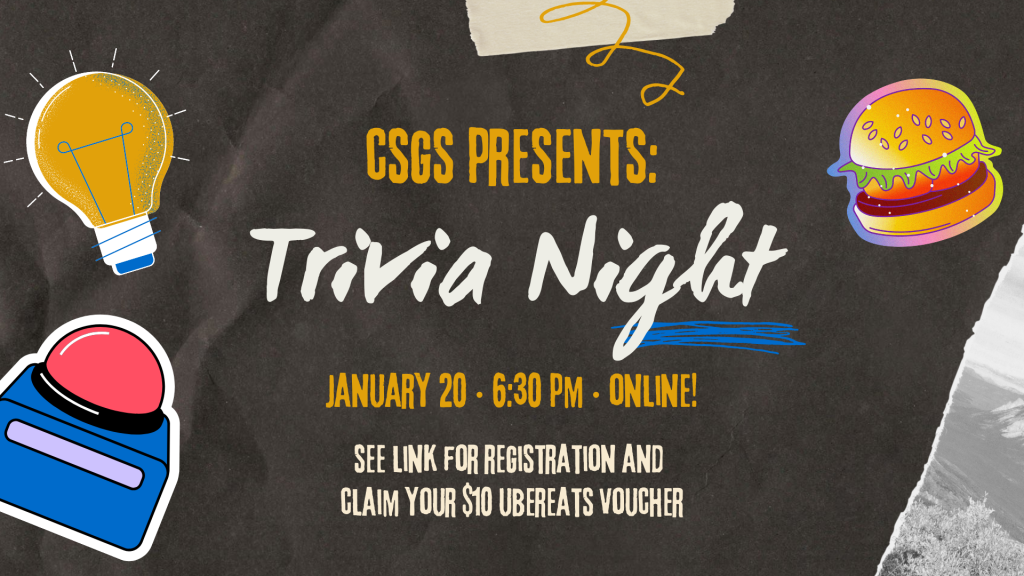 January 20, 6:30PM, ONLINE
Hello CS Grads!
We're excited to announce our first event for the year 2022, a trivia evening to get your mind off the humdrum! Join to meet and mingle with your cohort and compete with them!
The theme of the evening is going to be fantasy series! Come join us as we travel to Hogwarts, Middle Earth, and more and get challenged by our professional hosts for the night!
Calling all nerds to show off your fantasy knowledge! The teams will be formed randomly so don't worry about finding teammates. All participants will be given a $10 CAD Uber Eats gift card. The winning team will get to celebrate with the even bigger prize of $25 CAD gift cards each! Join CSGS and other CS Grads, for a fun filled evening on the 20th January, at 6.30 PM. Sign up soon!
Sign up Below!